<![if !vml]>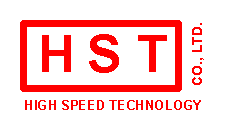 <![endif]>

High Speed Technology
"Your one stop for Cabling Soutions"
Company Mission: To deliver professional design and project management to support customers with the most reliable cabling performance

High Speed Technology Co.,Ltd. (HST) specializes in designing and installing Local Area Network (LAN) cabling, fiber optic cabling and electrical cabling systems. We offer advanced connectivity solutions to support the robust requirements of today's enterprise networks. Having experienced engineers, HST always provides reliable services with cost effective to support customer's critical business operations. We have strong technical knowledge and experiences combing with professional project management to achieve customer satisfaction. By selecting outsourcing service or project implementation, the customer could allocate all necessary resources to concentrate on core businesses.
With the strong commitment to provide highest quality, we analyze each customer's specific needs and recommend a customized innovative solution designed to maximize cost effectiveness and system performance (availability, reliability and security). The customized cabling system are designed and wired to ensure optimization of the end-user's specific applications and reduce performance variances.
As a result, selecting HST as your cabling partner today eliminate not only your frustration of poor network performance or downtime but also costly re-cabling in the future.
---
Please send any error page to webmaster@highspeed.co.th